Branded Engagement
Engage customers with your promotions, products and brand – indoors and out – with a vibrant, backlit, five-inch color display featuring screen rotation.
Payment Security
Safely accept all card and payment types, including mag stripe, EMV, contactless, mobile and Advanced Payment Methods. The T650m is PCI PTS 6.x approved.
Great Options
Add a slim protective case to keep your T650m clean and protected from environmental mishaps. A multi-unit gang charger will help ensure your team is always ready for the next transaction.
Image
Image
Image
Any Payment. Any Scenario. Always Connected.
Select powerful options from Verifone's Cloud Services to create your omnichannel ecosystem.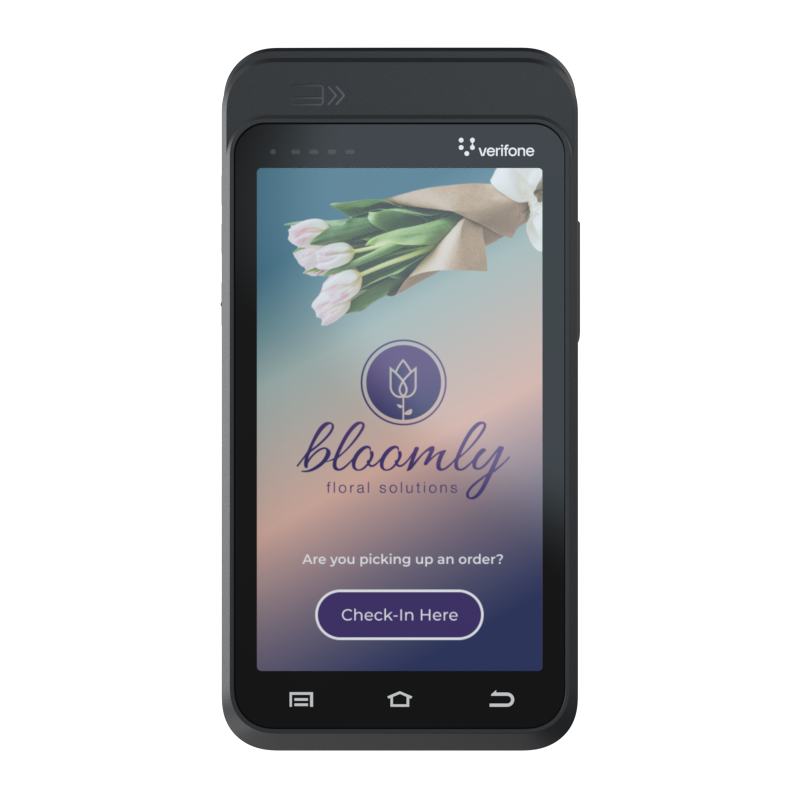 Fast and Optimal Performance
Always Up and Running, Keeping You Worry-Free
WiFi & Bluetooth® Enabled
Accepts All Payment Types
Used by Merchants Across All Industries
Are you ready for a new T650m?
We'll help you get started.
Explore Other mPOS Devices
Do you need help choosing the right device?
Good consultation takes time. Our team will happily discuss your needs so you can confidently choose the right device for your business.
Frequently Asked Questions
Image
I am a tier-one retailer. Is this product a good fit for my business?

It's a great choice and would make an excellent addition to your estate of payment devices. Need an additional device to support experiences like in-aisle sales? Or maybe line busting during the busy season? The T650m provides a smooth customer experience right at the point of interaction. It's rugged enough to handle the outdoors, but also great for outdoor sales environments for seasonal promotions and garden shops.




I am a small business owner. Would the T650m fit in with my business?

The T650m is perfect for small business owners like you looking for an easy mobile solution. It has a large, vibrant screen to display your brand, accepts all payment types, and has a powerful battery to keep up with business throughout your busy day. Just what you need to thrive and grow..

I only need one device for my shop. Is there an easy way to order one online and configured for my business?

Yes, there is. Our Self-Service Onboarding experience is a streamlined and user-friendly interface that simplifies the order placement process from start to finish. And, with 24/7 order processing, it's convenient to order the products and services you need and track them to delivery.




Where can I read about the warranty on Verifone devices?

You can find more information about our warranties and terms and conditions here.
Device Specifications
It's Verifone. It's safe.
T650m
Powerful, secure, Android-based mPOS
Features
5.0" Screen

Verifone Secure OS, AVOS Based on Android 8.1

PCI PTS 6.x Approved

Battery 3.7V, 2800mAh Li-ion

Weight 271g
Connecting Commerce
Advanced Payment Methods

Provide customer convenience and enjoy a great ROI with APMs to help increase ticket value.

Device Management

Increase ROI and create exceptional customer experiences with a well-managed estate.

Pay-by-Link

Enjoy the benefits of a simple payment link you can customize to share with shoppers via SMS or email.
What are you waiting for?
We're here to help you grow your business.