Flexible Design
Single sided, double sided, wall mount or pole mount – select the design that suits your specific requirements. With modular construction and various mounting options, it seamlessly integrates into different environments while maintaining a cohesive and tailored self-service experience.
Customized to Your Business
Flexible and adaptable, you can easily create the experience that best supports your customer journey, from endless aisles to wayfinding, food service and more.
Services for Any Journey
Accompanied by Verifone Cloud Services that are designed to cater to a wide range of business journeys, including estate management, omnichannel strategies, ecommerce operations and beyond. These cloud services are customizable and tailored to meet specific needs, ensuring a seamless integration and optimal performance for your business. 
Image
Image
Create new sources of revenue
Bring your brand to life with rich, eye-catching graphics, reduce lost sales due to non-inventory items and improve the customer experience.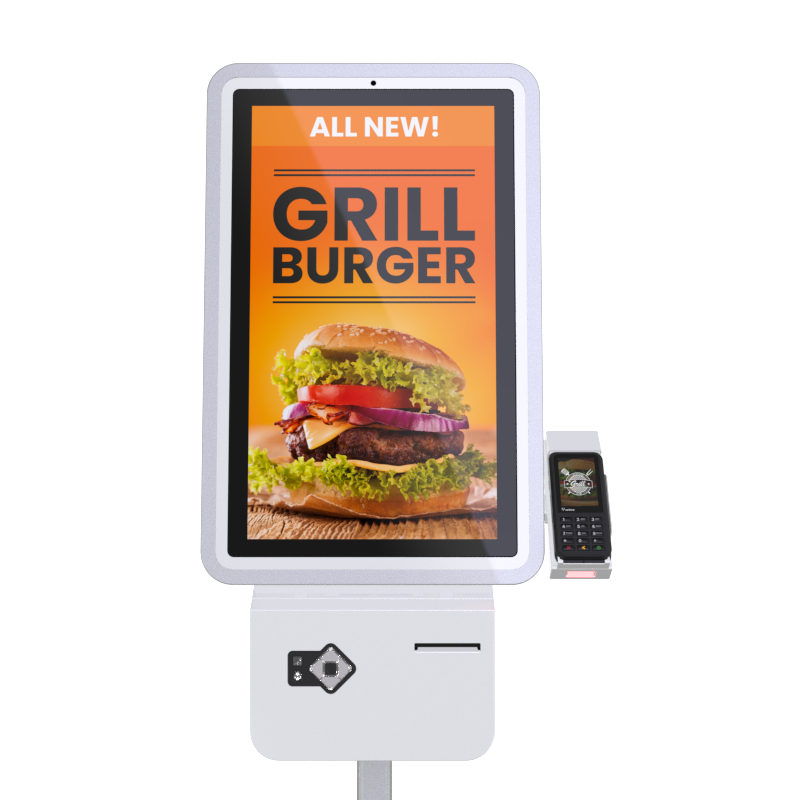 Transformative Innovation
Used By Merchants of All Kinds
Are you ready for a new K450?
We'll help you get started.
Do you need help choosing the right device?
Good consultation takes time. Our team will happily discuss your needs so you can confidently choose the right device for your business.
Frequently Asked Questions
Image
I am a tier-one retailer, how is this product a fit for my business?

The K450 drives revenue by improving customer experience, reducing lost sales and enabling secure transactions. ADA compliance ensures accessibility for all customers.

I am a small business owner, how is this product a fit for my business?

The K450 helps generate new revenue streams, improves operational efficiency and ensures secure transactions, making it an ideal choice for SMBs looking to enhance their business capabilities.

Is there a minimum quantity I must purchase or can I just purchase as few as one?

There is no minimum purchase for any Verifone device. You can order one or one hundred - whatever quantity you need.

Is the Verifone K450 compliant with ADA guidelines?

Yes, the K450 is designed to comply with ADA guidelines, ensuring accessibility for customers with diverse needs.

Does the Verifone K450 support secure payments?

Absolutely. The K450 easily integrates with Verifone payment devices, enabling secure payment acceptance at the point of selection.

Can the Verifone K450 integrate with different computer models?

Yes, the K450 is designed to pair with multiple computer manufacturer models, allowing customization to suit your specific business needs.

Is the installation process of the Verifone K450 easy?

Yes, the K450 is designed for easy installation, saving time and effort during setup.

What mounting options are available for the Verifone K450?

The K450 offers versatile mounting options, including wall mount, single-sided and double-sided pole mount versions, allowing optimal utilization of space.
Device Specifications
It's Verifone. It's safe.
Verifone K450
Flexibility meets Versatility
Features
Optional 1D/2D Barcode Scanner

27" Screen

Android | Windows
Designed to Keep Your Business Running
Connected commerce

Connect your in-person experience to your online experience with our Hosted Checkout solutions

Healthcare for Your Estate

Immediately know the hardware and software health of all the payment devices in your estate from a single dashboard.

Verifone Cloud Services

Know what's happening at key moments in your customer journey through a single, simple API.
What are you waiting for?
We're here to help you grow your business.