Image
Designed for Self-Service
Dependable, weatherproof and tamper-resistant, the Verifone UX410 is designed for rapid contactless transactions.
Image
Unparalleled Security
Featuring SRED-secured NFC, contactless capability and PCI PTS 5.x approval.
Image
Simplified Integration
Easily integrates into existing environments and is compatible with many POS host protocols, like ESAI, iECR, ZVT, XPI, VIPA and more.
Endless Payment Possibilities. Seamless Integration. Uninterrupted Connectivity.
Enhance your unattended Verifone devices with the robust options provided by Verifone's Cloud Services, empowering you to build an all encompassing omnichannel ecosystem.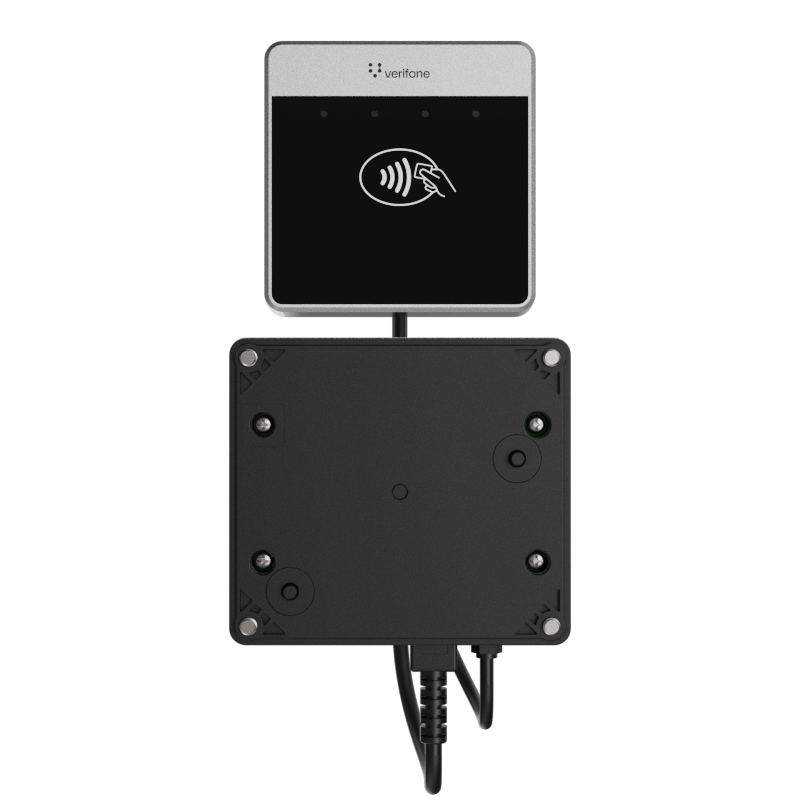 Let Your Customers Pay the Way They Want To
Supports All NFC, Contactless Payment Types
Extreme Durability
Tamper-Resistant and Anti-Vandalism Enclosure

Weatherproof Enclosure Provides Top-Level Protection
Seamless Integration
Secure and Seamless Customer Experience

Multiple Connectivity Options Simplify Integration
Used By Merchants Across Industries
Are you ready for a new UX410?
We'll help you get started.
Do you need help choosing the right solution?
Good consultation takes time. Our team will happily discuss your needs so you can confidently choose the right solution for your business.
Frequently Asked Questions
Image
My parking meters are outside in some pretty rough weather. Can the UX410 hold up to extreme weather conditions?

Yes! With an operating range between 30° to 70° C (-22° to 158° F) and waterproof rating of IP65, this contactless device is durable and reliable in a wide range of weather conditions.

I need a 'full-payment-service' configuration for my busy locations. Do you have solutions that will also allow PIN entry, accept MSR and smartcards?

Absolutely! Our UX devices can be combined in a myriad of configurations to support many payment types.  For example, you can add the UX100 to your configuration to accept contactless payments with PIN validation. Contact our commerce experts - we're here to help you design the unattended payment experience that works best for your business.

What types of unattended environments is the Verifone UX410 suitable for?

The Verifone UX410 is a versatile self-service solution designed to cater to various unattended environments. It is ideal for vending machines, on-street parking meters, petroleum pumps, and similar settings. With its secure and reliable NFC payment capabilities, the UX410 enables seamless contactless transactions, accommodating mobile wallets, card waves, and more.
Device Specifications
It's Verifone. It's safe.
UX410
Standalone, self-service solution
Features
2 USB Type-A

ARM11 32-bit RISC, 400 MHz

PCI PTS 5.x Approved
End-to-End Solution
UX100

Add the UX100 to your UX410 to add support for contactless transactions requiring a PIN.

Device Management

Ensure your payment devices are always ready to support your business with our centralized device management system.

Payment Gateway

Whether you're a small business or a large enterprise, our payment gateway simplifies your payment process and streamline your operations.
What are you waiting for?
We're here to help you grow your business.