Mastercard today announced an important partnership with Verifone (NYSE: PAY), a global leader in payments and commerce solutions, to roll out a new instalment pay application at retailers across the UK.
With a significant footprint of payment terminals at major retailers, Verifone will help Mastercard roll out the solution for UK cardholders.
Mastercard Instalments has been developed to bring a fresh payment option to the marketplace. The service is designed to give cardholders the flexibility of managing their cash-flow and the control of fixed payments at a pace that works best for them. Whether shopping online or in-store, cardholders can choose their instalment option upon checking out, with full transparency.
Built on the open, cloud-based Verifone Commerce Platform, Verifone developed a unique merchant app for the Mastercard Instalments programme which will offer convenient and flexible repayment options to consumers at the point of sale (POS) payment device in-store.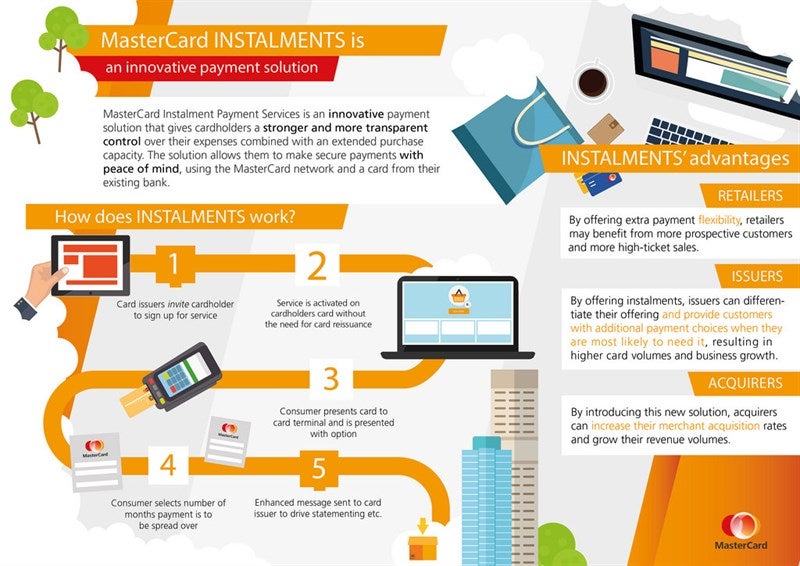 "Working with Mastercard, we are bringing flexible payment acceptance to merchants and smarter purchasing options to shoppers at the POS where they can experience ease and choice to fit their lifestyles," said June Felix, president of Verifone Europe. "Leveraging our large client base and devices that support Commerce Platform, we are initiating discussions with leading UK retailers interested in testing the Mastercard programme this year."
"Verifone's payment devices are used all over the country, so this is a big step forward to introducing Mastercard Instalments as a new way to pay," said Mark Barnett, President, Mastercard UK & Ireland. "This agreement gives us the ability to roll out the programme with retailers large and small throughout the UK. We believe consumers will welcome this new way to pay, by easily spreading the cost of expensive items."
Mastercard Instalments offers cardholders more choice in the purchase process, so they can decide when purchasing that new TV or flight that they'd rather repay it in fixed instalments. For issuers, Mastercard Instalments represents a new way to bring value to their customers across credit, debit or commercial cards.
In addition, Mastercard Instalments officially launched in Romania, its first global market. BRD Groupe Societe Generale is already offering its cardholders access to Instalments at retailers across Romania, having conducted its first transaction successfully last week.
-ENDS-